Providing Professional Electrical, Tel-Com, Video, Instrumentation, Automation & SCADA Services











ARMORED ELECTRIC'S PROFESSIONAL SERVICES......
Armored Electric provides a wide range of services to meet our clients needs. From electrical repair and installation services to tel-com and
CCTV we handle all your commercial needs. In addition we also handle complex controls, instrumentation and automation and SCADA systems.
Armored Electric installs & services
video equipment of all types. We also
install interior digital signs and displays.
This is a great advertising opportunity
and its very effective and valuable.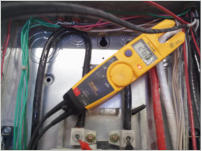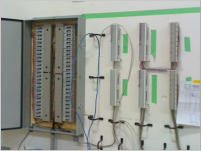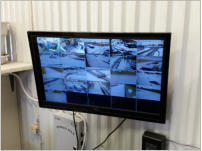 Armored Electric works in many areas but
industrial facilities are one of our largest
areas of expertise. We have worked in
virtually all types of plants and operations
including custom facilities and manufacturing
operations.
ELECTRICAL INSTALLATION
& REPAIR SERVICES......
TEL-COM, NETWORKING
& FIBER OPTIC SERVICES
CCTV, REMOTE VIDEO, ANALOG
& IP CCTV, DVRs and NVRs.
Armored Electric has a vast amount of
experience in PLCs and a very successful
history working in the area of automation.
We are now branching out and doing large
amounts of SCADA work including multiple
software and hardware packages.
Physical Address: 3640 West Hwy 66, Gallup, NM 87301
Mailing Address: PO Box 2933, Gallup, NM 87305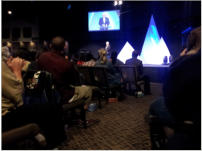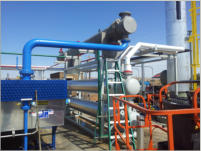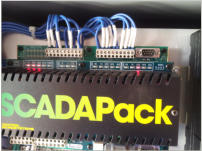 DIGITAL SIGNAGE, INTERIOR TV
ADVERTISING & DATA REPORTING.
INDUSTRIAL SENSORS &
INSTRUMENTATION. INDUSTRIAL
BURNER & BOILER CONTROLS
AUTOMATION, SCADA, PLCs, LOGIC,
TOUCH SCREENS & HMI APPLICATIONS
Armored Electric provides electrial
installation and repair services for all
types of electrical needs. Click link
below for more information.....


Armored Electric provides
telecommunication, networking and fiber
optic services including PBX service and
installations. Click link below for more....


Armored Electric has been installing
CCTV systems and servicing them for
more than 10 years. Click on link below
for more information.....